Defensive Shooting Fundamentals (DSF) is a USCCA curriculum designed with the assistance of a globally renowned firearm instructor, Rob Pincus. The USCCA Defensive Shooting Fundamentals is developed for the beginner, intermediate, or even the advanced shooter. DSF students learn many skills and techniques which may be necessary should they ever have to draw their handgun in a life or death situation.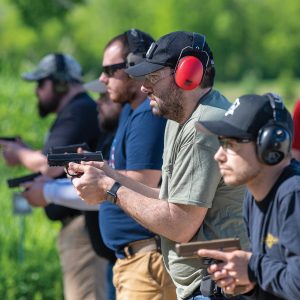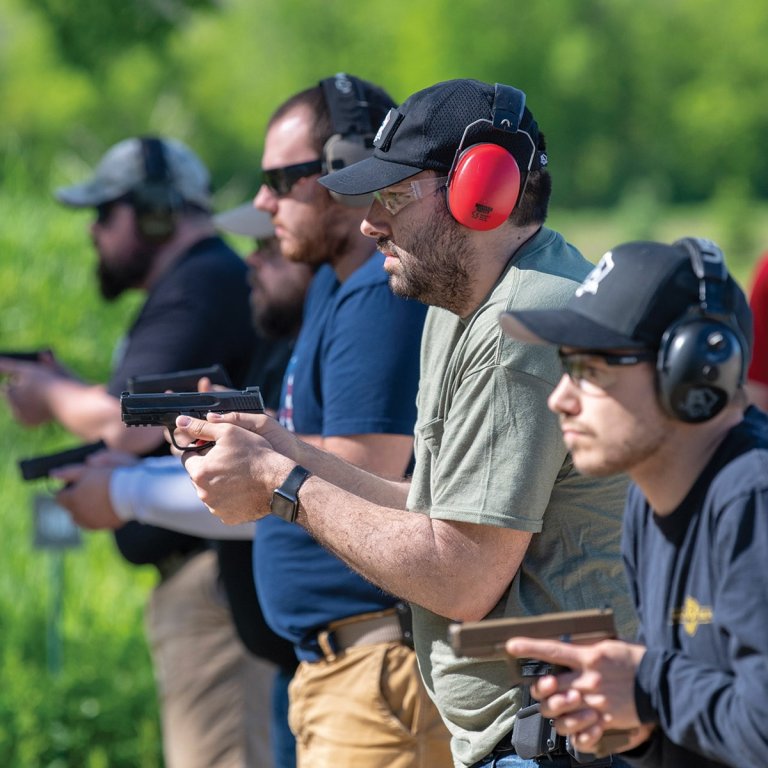 USCCA Defensive Shooting Fundamentals in Illinois
Alpha Koncepts hosts DSF classes at various ranges in the Illinois area. Traveling allows us to bring this excellent class to the student.  Defensive Shooting Fundamentals will guide you through the steps you'll need to take to go from just sending rounds downrange to actually training in specific, tested methods of armed self-defense. From stance to grip to physical shooting technique, Defensive Shooting Fundamentals Level 1 will help you hone the edge on your inner warrior expert. You'll get your body working with your gun instead of against it, you'll learn which intuitive skills work best with what your body will naturally do while under stress in a combat situation, and you'll learn to apply this information simply and effectively – regardless of your skill level.
[WPSM_AC id=1275]
Ready to sign up for USCCA Defensive Shooting Fundamentals in Illinois? Simply click on the calendar below to see class dates and sign up immediately.
USCCA Defensive Shooting Fundamentals is similar to Alpha Koncepts Defensive Pistol, however, DSF students are given the unique headstart of completing the online module before class. This enables the student to understand the DSF class safety, vocabulary, and a preview of some of the techniques that they'll be learning while at the range. This online learning opens this otherwise advances shooting class to the beginner shooter. An additional $30 purchase is needed for this class, paid directly to the USCCA for eLearning and Textbook Sold Separately. Details will be sent in your confirmation email.
Learn to draw from the holster, shoot on the move, threat focus shooting, reloading, and the balance of speed and precision in a defensive shooting situation. This shooting program emphasizes techniques that depend on simple gross motor skills as opposed to complex fine motor skills since fine motor skills deteriorate under life and death stress.  The DSF class is based on years of analysis of real-life defensive gun use scenarios.