At AlphaKoncepts, we understand that owning a firearm for personal protection comes with great responsibility. That's why we offer comprehensive defensive pistol training courses to help you develop the skills and confidence you need to protect yourself and your loved ones in high-pressure situations.
Our expert instructors have years of experience and they bring that expertise to each of our training programs. We use proven methods and techniques to help you become a confident and competent shooter, regardless of your level of experience.
Our defensive pistol training courses are designed to be both challenging and rewarding. You'll learn how to draw, aim, shoot accurately, and handle your firearm safely and efficiently. We cover a wide range of scenarios, from close-range encounters to low-light situations, to help you prepare for any potential threat.
In addition to our standard courses, we also offer customized training programs tailored to your specific needs and goals. Whether you're a beginner looking to learn the basics or an experienced shooter looking to sharpen your skills, we have the expertise and resources to help you succeed.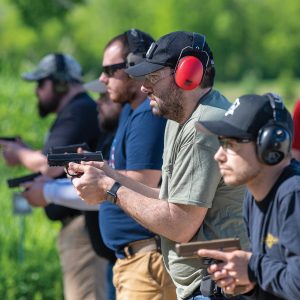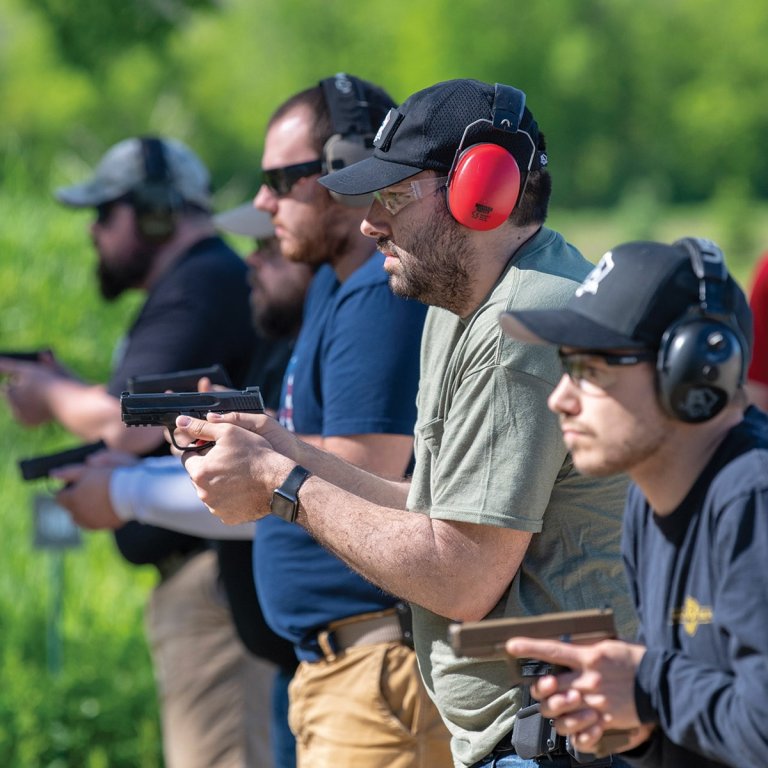 At AlphaKoncepts, we take pride in our commitment to excellence and our dedication to providing the highest-quality defensive pistol training available. If you're ready to take your skills to the next level, contact us today to schedule your training session.
Defensive Pistol Training Class Courses of Study
Defensive Pistol classes will be held entirely on the live range, not the classroom. Students attending the defensive pistol training classes will be properly instructed on intermediate and advanced pistol shooting techniques.
Critical Pistol Skills teaches you the skills you need to run your defensive handgun like a boss. If your concealed carry class is like driver's ed, Critical Pistol Skills is like taking your car to the race track.
Defensive Pistol 1 Training Curriculum:
Holster draw and fire.
Multiple Targets.
Rapid target identification & acquisition.
Multiple Reloading techniques.
Malfunction drills.
Voice commands.
Point Shooting, also known as threat focused shooting.
Stress Inoculation.
The basics of movement while shooting.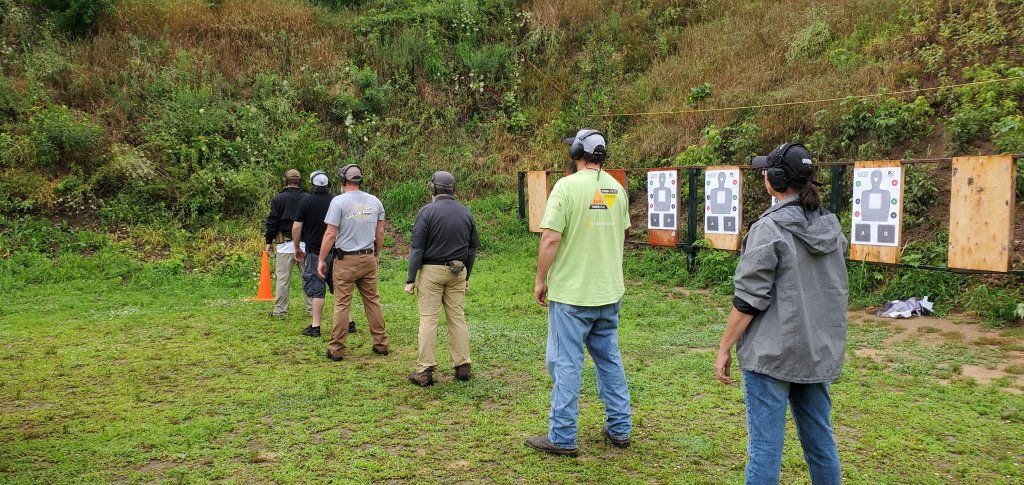 We will teach you how to properly and safely deploy your firearm from the holster and place multiple shots on target as rapidly as possible. This is a real skill you'll need in a life and death situation. Also we will show you how to transition from multiple targets, because we know 30% of violent attacks have multiple attackers. Though reloading in a civilian defensive gun use situation aren't common, we teach you multiple reloading techniques so that your carry handgun is always topped off and ready to go. And, if your gun goes down we teach you how to clear those malfunctions so you can get back into the fight and save your life.
In Defensive Pistol 1, we will also set you up with the basics of movement. In Defensive Pistol 2 we will build upon the foundation and really get you to understand shooting on the move. These are the Critical Pistol Skills you will need in a life and death situation, and these skills are based on real life scenarios, not fantasy or theory.
Requirements for DP1: Basic handgun classes such as Alpha Pistol Basics or NRA or USCCA Basic Pistol or a concealed carry class. Students must have a defensive firearm, safe and quality holster, and additional magazines or speed loaders. Please also see this article for additional gear requirements.
---
Unorthodox Shooting Positions – Defensive Pistol 2 (DP2)
Skill Level: Advanced
Training Curriculum:
Everything from DP1 including holster draw, rapid fire, multiple targets and also including
Shooting while moving.
Shooting from various positions such as kneeling, seated or laying.
Learning the difference between cover and concealment.
Learning to utilize cover for your protection.
Unorthodox Shooting Positions places you in uncommon shooting positions that could happen in a real life defensive gun use. Based on real life occurrences, our second phase in our Defensive Pistol program teaches the shooter what is could be like to defend yourself while seated, laying, or from behind cover.
Knowing how to safely and properly shoot from an unorthodox or unusual position isn't something you'll likely figure out in a gun fight. Understanding accuracy while shooting on the move is something you've got to experience to understand. Enter Defensive Pistol 2, Unorthodox Shooting Positions.
Requirements: Students must have completed DP1, DSF1, or a similar intermediate defensive pistol shooting course. A shooting matt and knee pads are recommended though not required.
---
Adaptive Techniques – Defensive Pistol 3 (DP3)
Skill Level: Advanced
Requirements: Students must have completed DP2, DSF2, or a similar intermediate defensive pistol shooting course.
Training Curriculum:
One handed shooting
Support hand only shooting
One handed reloading with strong and support hands.
One handed malfunction clearance with strong and support hands.
---
Low Light Defensive Pistol
Skill Level: Advanced
Training Curriculum:
Low Light Defensive Pistol takes many of the skills learned at DP1 and DP2 and applies those skills to low light environments.
Various techniques for shooting while holding a flash light.
Techniques for gun mounted lights.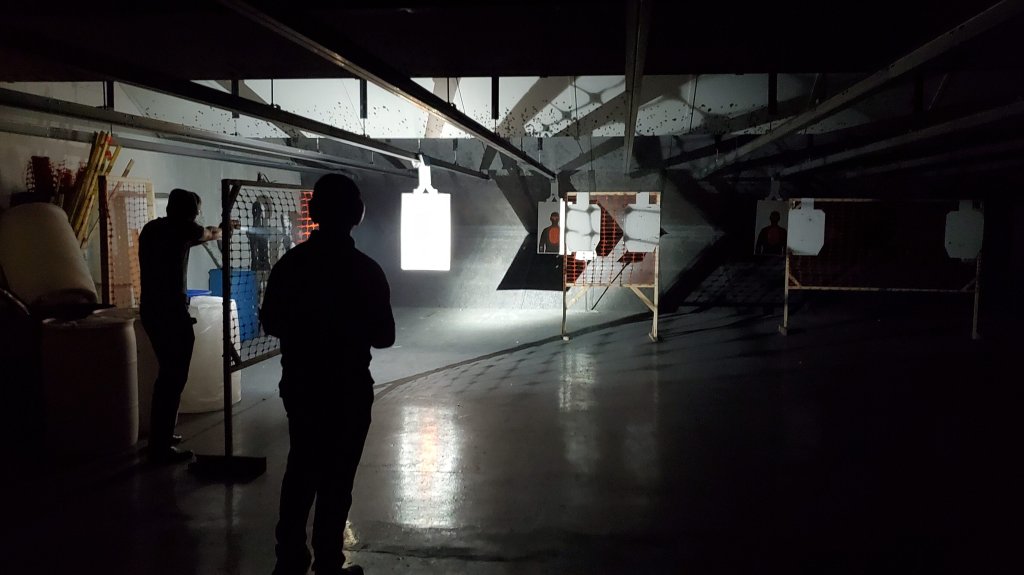 Requirements: Students must have completed DP2, DSF2, or a similar intermediate defensive pistol shooting course.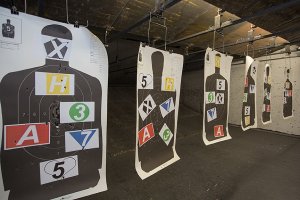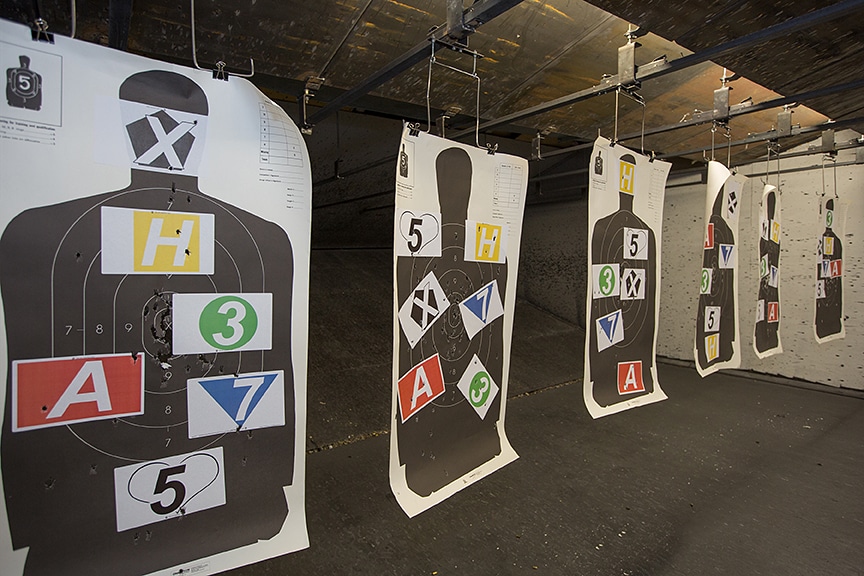 Classes are Structured one of 2 ways…
Each class is approximately 4-6 hours, called phases, with each phase building off the skills of the previous class. Students may take phases at their convenience and will be issued a certificate of completion for each phase. This training technique ensures students are not overwhelmed with one long training session, allows students time to dry fire practice techniques learned at their home in their own free time, and allows the investment of time and money to be more suitable to each students training budget.
Often phases will be accelerated into two phases in an 8 hour session in one day. Certificates of completion are issued at the end of the phase.
The purpose of the Defensive Pistol training classes is to push you outside of your comfort zone, and to experience new shooting techniques in a safe and controlled environment; rather than learning your limitations during a high-stress critical event, such as a gunfight. Hint: trying to acquire new skills during a life and death situation is NOT a recipe for success. We will have full use of the entire range and will not be shooting from the stalls.
Students who attend an Alpha Koncepts Defensive Pistol Training class will be required to bring to each class…
Defensive Pistol. Please no target or competition pistols. If you're afraid to break it, don't bring it.
Quality holster. Outside the waistband preferred. Please no soft nylon, cloth or suede holsters. Alpha Koncepts recommends quality Kydex or firm Leather holsters for safety reasons.
Sturdy belt. Do yourself a favor, if you are going to carry a gun, buy a good gun belt.
Not less than 200-300 rounds of ammunition per phase. A 2-phase class would require 400-600 rounds.
Not less than 3 additional Magazines or 4 Speed Loaders. A magazine pouch is highly recommended.
Proper personal protection (Eyes and Ears, etc…)
A shooting mat or large towel is recommended for phase 3 when shooting from prone/laying positions.
Learn what other gear you might wish to bring to a Defensive Pistol class.
Specialty targets used in the Defensive Pistol Training classes will be provided by Alpha Koncepts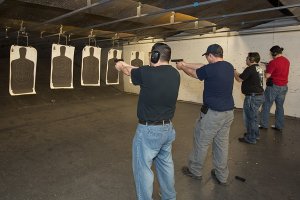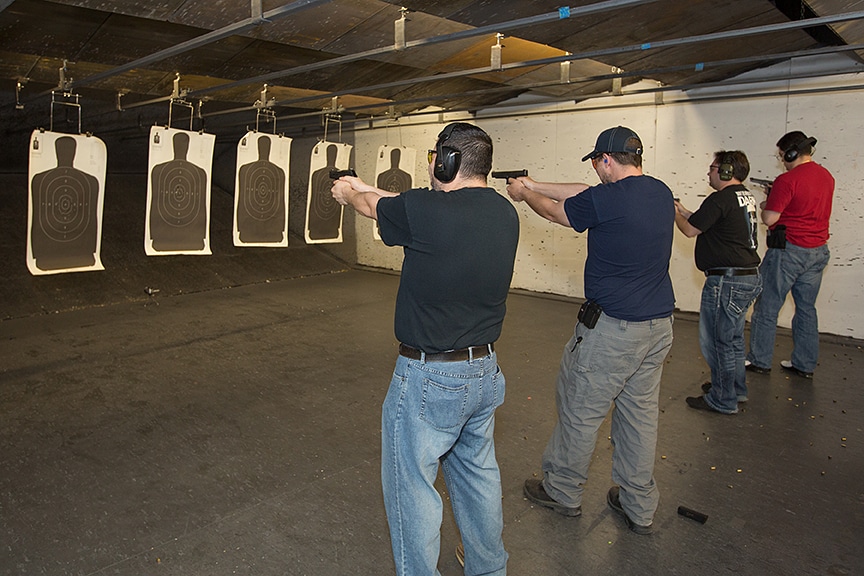 ---
To Get Started, Choose Your Date…
We're here to help. Ask your questions. We've got answers!
---
*Please Note these training classes are not affiliated with the NRA or USCCA.